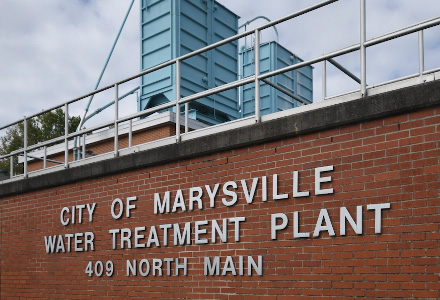 PROJECT OVERVIEW
OWNER
City of Marysville
CAPACITY
1.4 BG of raw water capacity
4.3 MG WTP capacity
2.7 MGD average daily flow to WTP
PROCESS
Conventional Lime Softening
ENGINEER
Arcadis
APPLICATION
Pre-treatment of algae in feed reservoir
START DATE
Spring 2018
KEY POINTS
The City of Marysville implemented a pro-active EarthTec algaecide treatment program in the spring of 2018.
EarthTec liquid-ionic copper disperses rapidly and is very easy to apply.
EarthTec selected over traditional copper-sulfate and ultrasonic treatment options due to superior effectiveness and lower cost.
City has not experienced any HAB issues since first applying EarthTec.